The Ancestry visa offers a route to obtain Indefinite Leave to Remain and thereafter British Citizenship. The visa is solely based on family connections. If successful, you can work and live in the UK without restrictions.
You can apply for a UK Ancestry visa if you:
are a Commonwealth citizen; a Citizen of Zimbabwe; or have certain types of British nationality. It does not matter when you acquired any of these nationalities, so long as you have it on the date of application.
are applying from outside the UK
are able to prove that one of your grandparents was born in the UK (see below)
are able and planning to work in the UK
You must prove that you:
are 17 or over
have enough money without help from public funds to support and house yourself and any dependants – there is no minimum amount of money you need to have before applying for the visa, however you should have enough funds to reasonably support and accommodate yourself in the UK for at least one month.
can and plan to work in the UK – evidence of this could include, but is not limited to:

job offers from UK-based employers
evidence of registration with a recruitment agency
evidence of job applications you have made or any steps you have undertaken to improve your chances of finding employment – for example, relevant training courses
a business plan, if you intend to be self-employed
Your ancestry
You must also show that you have a grandparent born in one of the following circumstances:
in the UK, including the Channel Islands and the Isle of Man
before 31 March 1922 in what is now the Republic of Ireland (you may wish to consider applying for Irish Citizenship via Foreign Birth Registration if you have a grandparent that was born anywhere on the island of Ireland (including Northern Ireland) instead of applying for the UK Ancestry Visa)
on a British-registered ship or aircraft
You can claim ancestry if either you or the relevant parent:
were adopted
were born within or outside marriage in the UK
You cannot claim UK ancestry through step-parents.
Family members
Your family members ('dependants') must apply to join or remain with you in the UK if they are neither British nor Irish.
A 'dependant' is any of the following:
your partner/spouse
your child under 18
your child over 18 if they're currently in the UK as a dependant with a valid visa
The visa is initially granted for a period of 5 years, after which you and your dependants could make an application for indefinite leave to remain in the UK if you meet all the suitability and eligibility criteria. You must have indefinite leave to remain in the UK for at least 12 months prior to making an application for British Citizenship unless you are married to or in a civil partnership with a British Citizen.
The breakdown of fees for a UK Ancestry Visa is as follows:
Visa Application Fee – £531.00
Immigration Health Surcharge – £3,120.00
Priority Visa Service (optional) – £250.00 (UK Visas and Immigration ('UKVI') aim to process priority visa applications in 5 business days).
The earliest you can apply is 3 months before your preferred date of entry to the UK. Applicants can only apply for initial entry clearance from their country of residency (not the UK), and standard processing time for a UK Ancestry Visa is 15-business days. Your passport will be retained by UK Visas & Immigration during this time. We do not recommend booking any travel to the UK until you are in receipt of a valid visa.
Please contact our UK immigration solicitors if you would like to apply for the Ancestry visa.
For more information on our UK Ancestry Visa Services, please get in contact where we would love to discuss how we could help you in your application.
Learn More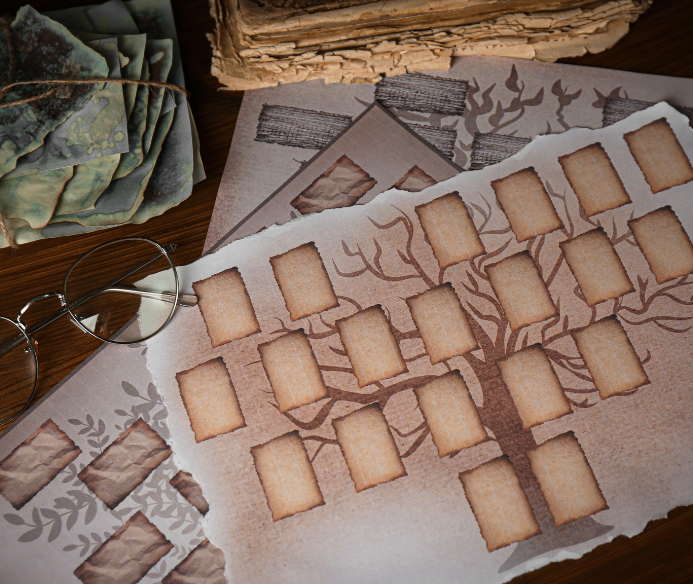 Get in Touch
With years of experience working in UK immigration and British nationality law, our advisors can help you understand the process and take the right steps to obtain your visa. Get in touch today.
Get Started