The Graduate Visa gives you permission to stay and work in the UK for at least two years after obtaining a degree or other applicable qualification from an authorised UK Higher Education provider.
Applications opened on 1 July 2021.
We have set out the main points for the visa below: 
Eligibility
The Graduate Visa is only available to international students who have a valid Student Visa at the time of application and have successfully completed a specified course with a Higher Education Provider with a track record of compliance.
Applicants must have a valid Student Visa or the previous Tier 4 (General) Student Visa when submitting the application, and they must be in the UK when the application is made.
The Graduate Route is an unsponsored route, meaning you do not need a job offer to apply for the route. You will be able to work flexibly, switch jobs, and develop your career in the UK as required.
If the application is successful, you will be able to stay and work, or look for work, in the UK at any skill level for a maximum period of two years if you have successfully completed an undergraduate or master's degree. PhD graduates will be able to stay for three years.
Any eligible student who graduated on or after 1 July 2021, may apply for this visa. This also includes students who have already started their course.
Applicants do not need to demonstrate English language ability when applying, as they will have already proved English language ability by successfully completing their degree at a UK university.
Students will need the Confirmation of Acceptance for Studies (CAS) number from their current Student Visa or Tier 4 (General) Student Visa to apply under this route.
Dependants already in the UK as a Student dependant may apply as a dependant of a Graduate at the same time the Graduate applies to the route
How to apply
You must apply for the visa online from within the UK, before your current visa expires.
There is an application fee of £715.00, and an immigration health surcharge at the rate of £624.00 per annum for the duration of the visa.
What you can and cannot do
With a Graduate visa you can:
You cannot:
apply for most benefits (public funds), or the State Pension
work as a professional sportsperson
If your application is successful, you'll get a full list of what you can and cannot do with a Graduate visa.
Studying with a Graduate visa
You can only study with a Graduate visa if your chosen course is not eligible for a Student visa. If your course is eligible for a Student visa, you can extend your Student visa instead.
You may need an Academic Technology Approval Scheme (ATAS) certificate if you're studying or researching sensitive topics.
If you require assistance with applying for the Graduate Visa, please contact us for a quote.
For more information on our Graduate Visas, please get in contact where we would love to discuss how we could help you in your application.
Learn More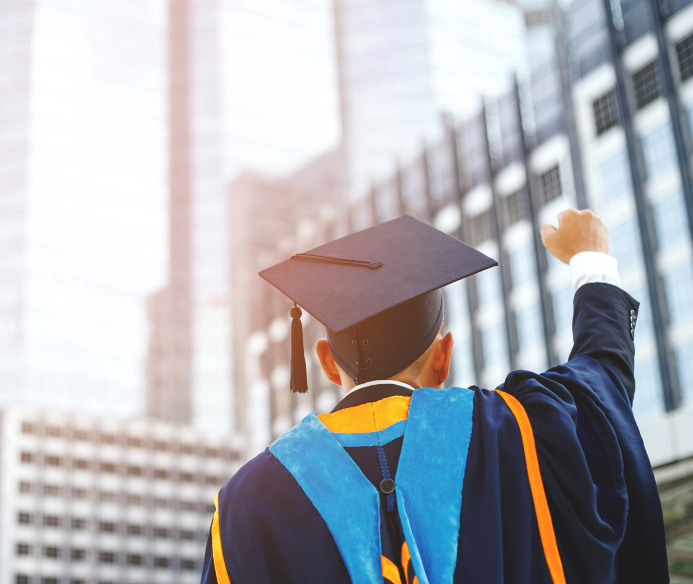 Get in Touch
With years of experience working in UK immigration and British nationality law, our advisors can help you understand the process and take the right steps to obtain your visa. Get in touch today.
Get Started