You may be able to come to live permanently in the UK as a 'returning resident' if you were previously settled here.
What you need to do depends on how long you were away.
As per paragraph 18 and 18A of the Immigration Rules, persons with indefinite leave to remain can be absent from the United Kingdom for up to two years. If they are absent from the United Kingdom for less than two years, they may resume their residence and do not need a visa to enter the United Kingdom for the purposes of settlement.
As per paragraph 19 of the Immigration Rules, a person who does not benefit from the preceding paragraph by reason only of having been absent from the United Kingdom for more than two consecutive years, must apply for a Returning Resident Visa from outside the UK, provided they can demonstrate they have strong ties to the United Kingdom and intend to make the United Kingdom their permanent home.
On 12th April 2023 the relevant changes relating to Returning Residents were found in Statement of Changes HC 1160, 09 March 2023 were implemented.
Paragraph 7.74 of the Explanatory Memorandum to the Statement of Changes HC 1160 09 March 2023 states:
Update: The Returning Resident rules as currently they do not allow someone whose indefinite leave (settlement) has lapsed to apply to resume their settlement as a returning resident if they have subsequently returned to the UK as a visitor. To avoid this situation, the rules are being changed to allow someone in this position to resume their settlement in the UK, although they must still make their application from outside the UK. 
A person can therefore apply for a Returning Resident visa where they had been absent from the UK for more than 2 consecutive years and who after having Indefinite Leave to Remain in the UK, subsequently had permission as a visitor when they last left ( providing they have not had temporary permission in another route between the point where their indefinite leave to enter or remain lapsed and their permission as a visitor was granted), must have applied for, and been granted, indefinite leave to enter by way of entry clearance.
We have set out the requirements for a Returning Resident Visa below for your perusal.
For more information on our Returning Residents Visas, please get in contact where we would love to discuss how we could help you in your application.
Learn More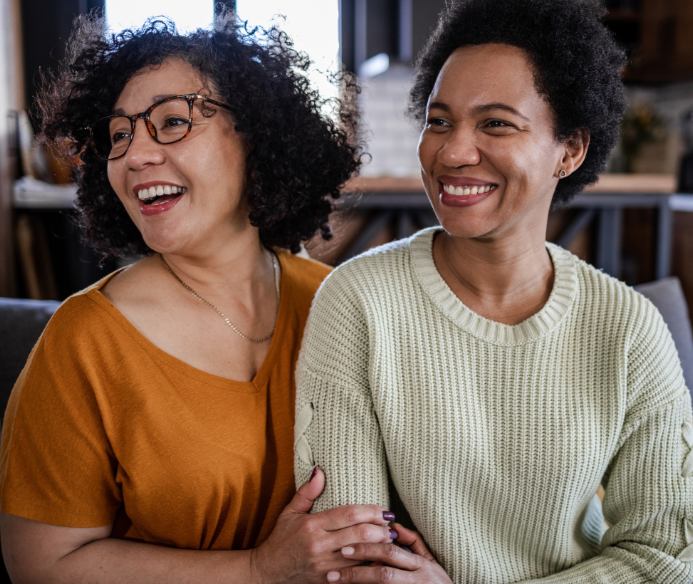 Armed forces, government, and British Council employees
You still have your indefinite leave to remain even after 2 years outside the UK if your spouse or partner does certain jobs. This means you do not need a Returning Resident visa.
This applies to you if your spouse or partner is a member of the British armed forces and you've joined them on an overseas posting.
This also applies to you if they're a British citizen or settled in the UK and they're a:
permanent member of the Diplomatic Service
UK-based British Council employee who works outside the UK
Foreign, Commonwealth and Development Office (FCDO) employee
Home Office employee
The requirements for a Returning Resident Visa are as follows:
The applicant must:
plan to return to live in the UK permanently
have been settled in the UK when they last left – a person whose most recent stay was subject to a time limit (for example the person had limited leave to enter or remain) will not qualify
not have been given public funds to help them leave the UK
The applicant must provide enough evidence to show:
Their strong ties to the UK – nature of those ties; extent to which those ties have been maintained during the applicant's absence; length of their original residence in the UK; the length of time the applicant has been outside the UK – The longer they have lived outside the UK, the tougher it will be to get the visa.
Their current circumstances and why they've lived outside the UK – they must have had a good reason for leaving the UK.
Any other compelling or compassionate factors
If an application for a Returning Resident Visa is successful, the applicant will be granted indefinite leave to enter. This means they can live in the UK with no time restrictions on their stay. The applicant will also have access to all NHS services and can eventually make an application for British Citizenship if they so choose.
How to Apply
You must apply online for a Returning Resident Visa from outside of the UK. The current cost for the application is £531.00 and is non-refundable in the event of a refusal.
The current standard processing times for the Returning Resident Visa is 15 business days.
If you require assistance with applying for a Returning Resident Visa, please contact us for a quote.

Returning Residents Visa
This Returning Resident Visa UK is an ideal solution for UK residents who are returning to the country after an extended period away.

Parent of a Child Student Visa
This Visa is designed to allow parents of children who are studying abroad to enter the country for the purpose of visiting, providing assistance, and providing support to their children's educational pursuits.

Windrush Scheme
If you are residing in the UK but lack a document to validate your settled status, you may meet the criteria to apply for the 'Windrush Scheme'. This scheme allows you to seek a document that confirms your right to live and work in the UK.
Get in Touch
With years of experience working in UK immigration and British nationality law, our advisors can help you understand the process and take the right steps to obtain your visa. Get in touch today.
Get Started