Parent of a Child Student Visa
You can only apply for this visa if you are the parent of a child who has or is in the process of applying for a Child Student Visa.
At the time of submitting your application, your child must be between the ages of 4 and 11 years old, and be attending an independent fee-paying school in the UK.
You must also:
Be the only parent accompanying the child in the UK
Have enough money to support yourself and your child in the UK
Maintain your main home outside the UK
Plan to leave the UK once your visa expires
The child's other parent must live abroad and cannot apply to join you in the UK. You cannot bring other family members with you on this visa. They may be able to apply to come to the UK on a short-term visit visa instead.
You can bring your other children with you if they also have or are applying for a Child Student Visa.
How long can I stay in the UK?
You can stay in the UK with your child until your child's visa expires or they turn 12, whichever comes first.
If you leave the UK and your child is remains in the UK, you must make arrangements for their ongoing care. As an example: if your child turns 12 and their visa is still valid, they may be able to start boarding at their current school or live with other family members in the UK.
For more information on our Parent of a Child Student Visas, please get in contact where we would love to discuss how we could help you in your application.
Learn More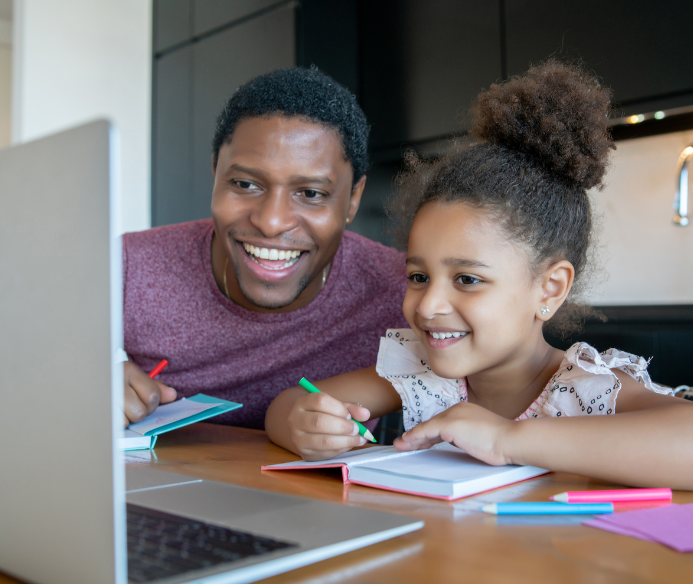 How much it costs
A Parent of a Child Student visa costs £531.
You'll also have to pay the healthcare surcharge as part of your online application. It costs £624 per year of the visa.
Money to support yourself and your child
You will need to show that you have enough money to support yourself and your child in the UK.
You'll need £1,560 for each month of your stay, up to a maximum of 9 months. This amount is to support both you and your child.
For example, if you're staying for 9 months or longer you'll need to prove you have £14,040 (9 months × £1,560).
If you're extending your visa – if you have been in the UK for at least 12 months on a valid visa, you do not need to prove you have money to support yourself and your child for your visa application.
Things to consider when applying for Parent of Child Student visa:
You cannot do paid work
You cannot study
You may not start a business
You may not make the UK your main home
You cannot apply for benefits
You will not be able to switch to a different type of visa
If you require assistance in applying for a Parent of a Child Student visa, please contact us for a quote.

Returning Residents Visa
This Returning Resident Visa UK is an ideal solution for UK residents who are returning to the country after an extended period away.

Parent of a Child Student Visa
This Visa is designed to allow parents of children who are studying abroad to enter the country for the purpose of visiting, providing assistance, and providing support to their children's educational pursuits.

Windrush Scheme
If you are residing in the UK but lack a document to validate your settled status, you may meet the criteria to apply for the 'Windrush Scheme'. This scheme allows you to seek a document that confirms your right to live and work in the UK.
Get in Touch
With years of experience working in UK immigration and British nationality law, our advisors can help you understand the process and take the right steps to obtain your visa. Get in touch today.
Get Started