Health & Care Worker Visa
Health and Care Worker visa
This visa is exclusively for health and care workers who have been offered a job by the National Health Service ('NHS'), an organisation providing medical services to the NHS, or an organisation providing adult social care.
In February 2023, the Home Office announces a change to reflect supplementary work rules. Health and Care visa holders are now permitted to work more than the current 20 hours per week for an additional employment without having to notify the Home Office.
How do I qualify?
To qualify for a Health and Care Worker visa, you must:
Be a qualified doctor, nurse, health professional, or adult social care professional.
Work in an eligible health or social care job
Work for a UK employer that's been licensed by the Home Office
Have a 'certificate of sponsorship' from your employer with information about the role you've been offered in the UK
Be paid a minimum salary – how much depends on the type of work you do
You must be able to speak, read, write and understand English. You may need to prove your English knowledge when you apply.
You may also need to provide a criminal record certificate, and tuberculosis test results.
For more information on our Health and Care Worker Visas, please get in contact where we would love to discuss how we could help you in your application.
Learn More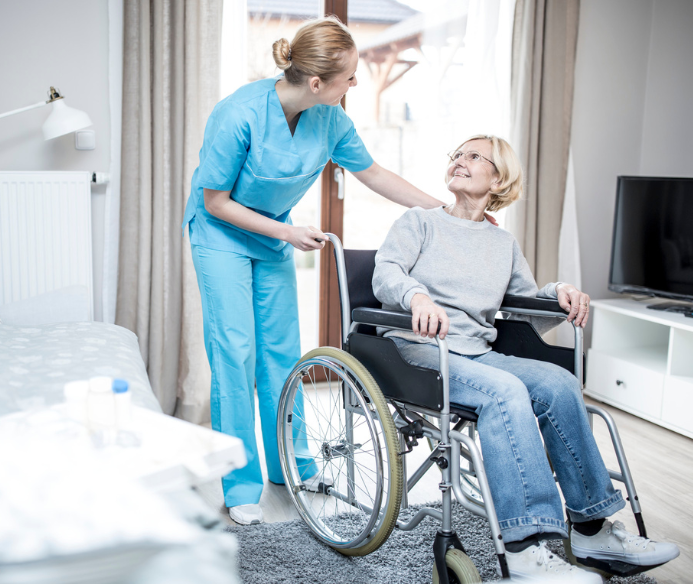 How long can I stay?
Your visa may last for up to 5 years before it expires. You will need to apply to extend or update your visa before is expires, change jobs, or employer. After 5 years, you may be able to apply to settle permanently in the UK. This also gives you the right to live, work and study here for as long as you like and apply for benefits if you are eligible.
How much does it cost?
The standard application fee depends on whether you'll be in the UK for:
up to 3 years – £247 per person
more than 3 years – £479 per person
The fee is the same whether you apply from inside or outside the UK.
Unlike most immigration routes in the UK, there is no immigration health surcharge payable for this visa.
You must have at least £1,270 in your bank account to show you can support yourself in the UK unless your employer has certified your maintenance on your certificate of sponsorship.
What you can and cannot do
You can:
work in an eligible job
take on additional workin certain circumstances
do voluntary work
study
bring your partner and childrenwith you as your 'dependants', if they're eligible
travel abroad and return to the UK
apply to settle permanently in the UK (also known as 'indefinite leave to remain') if you've lived in the UK for 5 years and meet the other eligibility requirements
You cannot:
apply for most benefits (public funds), or the State Pension
change jobs or employer unless you update your visa
How to apply:
You must apply online on the www.gov.uk website.
If you change employers, you must apply update your visa.
If you require assistance with applying for the Health and Care Worker Visa, please contact us for a quote.

Skilled Worker Visa
The Skilled Worker Visa is an easy and efficient way for skilled professionals to work in Australia with a valid visa. The visa offers flexibility and convenience for those who need to work outside their country of origin and is approved quickly and efficiently.

Health and Care Worker Visa
The Health and Care Worker Visa is designed for professionals employed in related health and care services who are looking to remain in the UK beyond the initial period of time.
Get in Touch
With years of experience working in UK immigration and British nationality law, our advisors can help you understand the process and take the right steps to obtain your visa. Get in touch today.
Get Started