Applying for a Judicial review in an Immigration case
You can apply to the UTIAC ( Upper Tribunal Immigration and Asylum Chamber) for a judicial review to challenge the lawfulness of a decision or other conduct by a public body in your immigration claim.
A public body an include the Home Office, the First Tier Tribunal or your local Council.
If you have been affected by a decision made by a public body that has had a direct and negative impact on you, our team at Muldoon Britton is here to offer assistance.
Our knowledgeable solicitors can provide guidance on the process of judicial review and assess the feasibility of challenging the decision in question.
Only use the judicial review process if you are challenging something on the grounds that it is either unlawful; illegal; irrational or unreasonable.
Procedure of Judicial Review:
During a judicial review, the court will examine the lawfulness of the decision made by the public body. A judge will specifically evaluate the decision-making process and determine whether it is both lawful and reasonable.
It is crucial to act swiftly if you wish to contest a decision made by a public body, as there are strict time limits to adhere to. Generally, judicial review claims must be filed within three months after the decision has been made.
Fees:
A judicial review application has several stages. The first stage is the initial application. The fee for the initial application is £154.
Depending on whether your initial application is successful and what happens next you will have to pay additional fees.
For more information on our Judicial Reviews Service, please get in contact where we would love to discuss with you further.
Learn More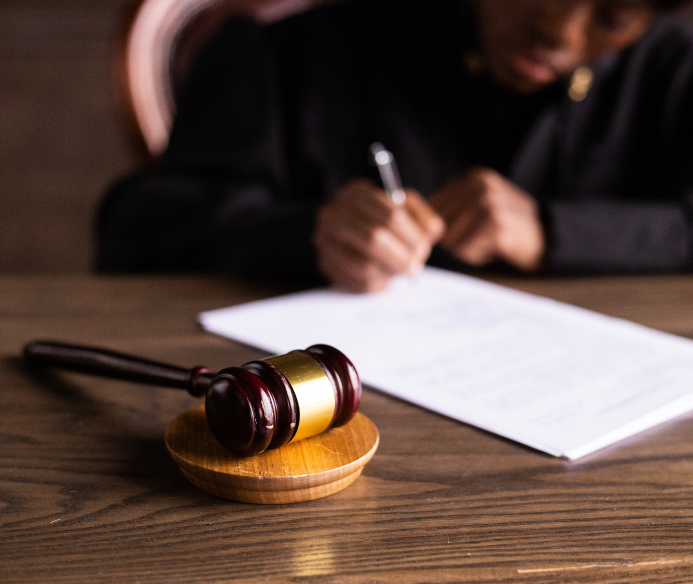 Filing of Judicial Review application
After you have filed your application for a judicial review and provided the sealed copies to the respondents, they have 21 days to acknowledge with the tribunal that they have received the application.
A judge will then look at your application and the respondent's acknowledgement of service and decide whether to give permission for the case to proceed to a judicial review hearing.
If permission is granted the fee for a final hearing is £770. You must pay the fee within 9 calendar days of the tribunal sending you the judge's decision. If you do not do this, your case will be automatically 'struck out' ending the claim.
If permission is refused
If permission is refused by the Judge, they may decide the application is totally without merit or not totally without merit.
If the judge decides that your application is totally without merit, you will not be able to go any further. You will need to check the decision letter if there is a legal right to appeal against this decision.
If permission is refused by the Judge not totally without merit, you may be able to apply for reconsideration on the same grounds as your initial application.
Fees:
Application for reconsideration – the fees to apply for reconsideration on the same grounds is £385.
Contact Us:
For a thorough discussion of your case and to learn more about how we can assist you in successfully challenging a decision made by a public body, we invite you to get in touch with us today.

Appeals
We offer a unique service that can help you increase the chances of your appeal being successful. Our comprehensive services provide you with the tools and support to ensure the highest possible chance of success.

Judicial Reviews
Judicial Reviews offer an efficient way to review, sort, and track trial court decisions.

Administrative Reviews
We offer an in-depth review of all visa applications and have an experienced team of consultants on hand to answer any queries.
Get in Touch
With years of experience working in UK immigration and British nationality law, our advisors can help you understand the process and take the right steps to obtain your visa. Get in touch today.
Get Started