We offer a unique service that can help you increase the chances of your appeal being successful. Our comprehensive services provide you with the tools and support to ensure the highest possible chance of success.
You can appeal to the First-tier Tribunal (Immigration and Asylum Chamber) if the Home Office has decided to:
refuse your protection claim (also known as 'asylum claim' or 'humanitarian protection')
revoke your protection status
refuse your human rights claim
refuse you a residence document or deport you under the Immigration (European Economic Area) Regulations 2016
revoke your British citizenship
refuse or revoke your status, vary the length or condition of your stay, or deport you under the EU Settlement Scheme
refuse or revoke your travel permit or family permit under the EU Settlement Scheme or restrict your rights to enter or leave the UK under those permits
refuse or revoke your permit, or deport you if you're a frontier worker
refuse or revoke your leave, or deport you if you're an S2 healthcare visitor
If your entry clearance application has been refused you will have 28 days to appeal the decision from receipt. This is dependent on whether you have been granted a right of appeal in the first instance. The decision letter will provide you with this information on whether you have the legal right to appeal.
It is imperative that you seek advice as soon as you are in receipt of your refusal letter.
We will provide you with our expertise legal opinion on whether pursing an appeal is the only option available to you or alternatively by submitting a fresh application.
The appeal must be lodged before the 28 day period expires.
On the other hand if you applied whilst in the UK and you received a refusal letter from within in the UK, you will normally have 14 days to appeal from the date the decision was sent to you. If you apply to appeal after the deadline date you must provide reasons as to why the application to appeal was late. The Immigration Tribunal will then decide to allow your appeal as late and proceed or refuse the appeal at the instance.
The tribunal is independent of government. A judge will listen to both sides of the argument before making a decision.
For more information on our Appeals Service, please get in contact where we would love to discuss this further with you.
Learn More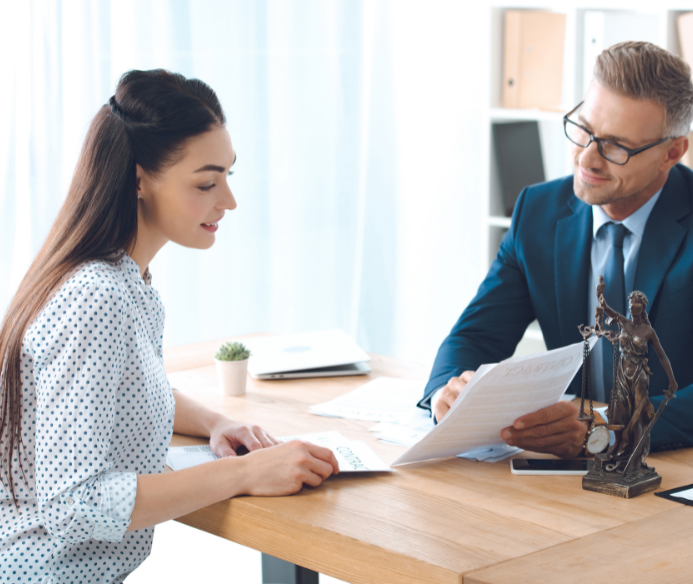 Fees:
It costs you:
£80.00 without a hearing ie paper hearing ( decision is based on documentation evidence)
£140.00 with a hearing
You'll get a letter or email with details of how to attend your hearing. You may be asked to attend in person at a tribunal building or asked to attend remotely by a video link or by phone.
If you'll be attending remotely, the letter or email will tell you how to prepare for this.
You can check the daily courts lists on the day of your hearing to find out if anything has changed.
If you or your witness or representative is outside the UK and wants to give live video or audio evidence, contact the tribunal to request it. Tell the tribunal what country you, the witness or representative is in and what type of evidence is being given. You must do this as soon as possible.
You may have to give evidence at the hearing and answer questions.
The tribunal will either decide to:
allow your appeal – this does not automatically mean you'll be able to enter or stay in the country and may simply mean the Home Office has to reconsider its decision
dismiss your appeal and uphold the Home Office's original decision
You'll usually get a copy of the tribunal's decision within 4 weeks of the hearing.
Both you and the Home Office can appeal the decision of the tribunal.
The tribunal can order either you or the Home Office to pay the other's costs if either of you has acted unreasonably.
The Home Office will change ('revise') its decision if you win your appeal. The Home Office may reconsider your entire application if your circumstances have changed since you first made your appeal.
The judge may order the Home Office to pay you a 'fee award' if you win your appeal, up to the amount you paid for your tribunal fee.
If you lose your appeal
You can ask for permission to appeal to the Upper Tribunal (Immigration and Asylum Chamber) if you lose your case and you think there's a legal mistake with the tribunal's decision.
For example, you think the tribunal:
got the law wrong.
do not apply the correct law.
do not follow the correct procedures, which affected the decision.
had no evidence to support its decision.
Please contact us for advice on your options.

Appeals
We offer a unique service that can help you increase the chances of your appeal being successful. Our comprehensive services provide you with the tools and support to ensure the highest possible chance of success.

Judicial Reviews
Judicial Reviews offer an efficient way to review, sort, and track trial court decisions.

Administrative Reviews
We offers an in-depth review of all visa applications and have an experienced team of consultants on hand to answer any queries.
Get in Touch
With years of experience working in UK immigration and British nationality law, our advisors can help you understand the process and take the right steps to obtain your visa. Get in touch today.
Get Started