Visit Visa- Business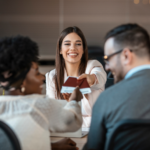 October 17, 2016
We have recently successfully obtained a business visit visa on behalf of our client. our client, who is a specialist clinical doctor, wanted to the come to the UK to teach an inductor seminar he had organised.
Our client had previouslytravelled to the UK without a visa a number of times.  However, to avoid any issues as to his constant visits Muldoon Britton advised that it would be suitable to obtain a business visa. Muldoon Britton makes this process easy by providing a questionnaire. With the questionnaire and supporting documents Muldoon Britton does the rest. Our client was given his visa within two weeks of us submitting his application to the relevant department.
Muldoon Britton have an experienced UK Immigration team based in New York. If you have any immigration queries, please contact us here or by telephoning +1 212 653 0677.
Get in Touch
With years of experience working in UK immigration and British nationality law, our advisors can help you understand the process and take the right steps to obtain your visa. Get in touch today.
Get Started