UK Spousal Visa Entry Clearance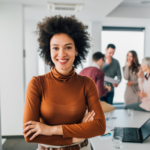 August 4, 2023
Our immigration team at Muldoon Britton recently received confirmation of a successful UK Spousal Visa entry clearance application for a client who was relying on their sponsor's permitted benefits related income to meet the financial requirement.
We submitted the application on the basis that our client and their sponsor were exempt from satisfying the minimum income requirement of £18,600 or having the required cash savings of £62,500.
Facts
Our client, a US Citizen, instructed Muldoon Britton to assist them in making an entry clearance application so that they could legally enter and remain in the UK with their spouse, a British Citizen. Having married in the USA in June 2019, our client submitted a UK Spousal Visa entry clearance application from the USA in August 2019.
Due to the sponsor's inability to work in the UK on medical grounds, we ascertained whether the financial requirement could be met through adequate maintenance, rather than the minimum income threshold of £18,600 for an applicant with no dependent children.
Immigration Rules
If the applicant's sponsor is in the UK and holds either Indefinite Leave to Remain or British Citizenship, and is in receipt of one of the benefits or allowances listed below, the applicant will be exempt from meeting the minimum income threshold under Appendix FM. Instead, the applicant will be required to meet the requirements by evidencing that they will be adequately maintained without recourse to public funds in the UK using a formula set out in the Immigration Rules.
The benefits or permissible allowances as at the date of publication are:
Carer's Allowance;
Disability Living Allowance;
Severe Disablement Allowance;
Industrial Injuries Disablement Benefit;
Attendance Allowance;
Personal Independence Payment;
Armed Forces Independence Payment or Guaranteed Income Payment under the Armed Forces Compensation Scheme;
Constant Attendance Allowance, Mobility Supplement or War Disablement Pension under the War Pensions Scheme;
Police Injury Pension.
Muldoon Britton successfully proved that our client would be adequately maintained in the UK, as their sponsor was in receipt of the Personal Independence Payment ('PIP') benefit and the amount of weekly income the sponsor received, less weekly housing costs, was greater than the weekly income support that a British couple could receive in the UK.
If you require further information in relation to a UK Spousal Visa or want clarification on how the financial requirement can be met through 'adequate maintenance', please feel free to contact us for a free 30-minute consultation on +44 161 826 6922.
Get in Touch
With years of experience working in UK immigration and British nationality law, our advisors can help you understand the process and take the right steps to obtain your visa. Get in touch today.
Get Started