UK Debt Recovery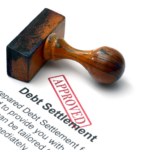 October 12, 2016
Muldoon Britton was instructed earlier this month by a Minnesota based marketing company. They had entered into a contract with a UK based company to promote a mobile telephone app.  The contract was for USD$98,000.  Despite undertaking the contracted work, the UK company chose not to pay.  Muldoon Britton was instructed because we are a litigation only firm that works out of Manchester, Dublin and New York.  Manchester solicitor Kalvin Chapman worked with New York based solicitor and New York attorney Michael Muldoon.  The instruction was to first take action to seek a judgment for $98,000 plus interest and to then enforce the terms of that judgment by means of a statutory demand and then winding up petition.
Based upon the expertise of having US and UK based offices with UK and US licensed lawyers, Muldoon Britton makes a unique boutique firm that does not suffer the problem of larger firms, where your instruction may not receive the attention it deserves.  If you wish to seek judgment for a debt or simply to enforce the terms of an existing judgment debt in New York or the UK, contact Muldoon Britton today.
Get in Touch
With years of experience working in UK immigration and British nationality law, our advisors can help you understand the process and take the right steps to obtain your visa. Get in touch today.
Get Started