Successful sponsorship licences under the (Global Business Mobility) Route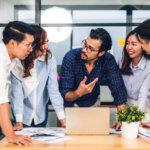 September 7, 2023
Our clients approached us in establishing a branch in the UK. Our clients had been actively trading in their respective foreign countries and wished to establish their presence in the UK. We successfully represented our clients in obtaining their Sponsor Licence under the Global Business Mobility Route under the (Expansion Worker Route).
Their respective businesses were granted their Sponsor Licences. We then represented the individuals who were Senior employees to oversee the set-up of the UK branch successfully!
Get in Touch
With years of experience working in UK immigration and British nationality law, our advisors can help you understand the process and take the right steps to obtain your visa. Get in touch today.
Get Started