Right of Abode Certificate of Entitlement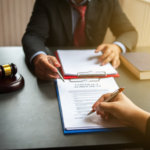 October 14, 2016
Muldoon Britton recently achieved a positive outcome in obtaining a Right of Abode Certificate of Entitlement for our client.
Our client had resided in the USA all her life however but wanted to return to the UK to purchase a small business and be closer to her son. Her parents were both of British nationality therefore after obtaining the right documents our team at Muldoon Britton were successful in obtaining our client her certificate to Right of Abode.
Muldoon Britton have an experienced UK Immigration team based in New York. If you have any immigration queries, please contact us here or by telephoning +1 212 653 0677.
Get in Touch
With years of experience working in UK immigration and British nationality law, our advisors can help you understand the process and take the right steps to obtain your visa. Get in touch today.
Get Started