Global Talent Visa Success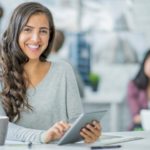 October 26, 2023
Muldoon Britton Immigration were recently successful in helping a costume designer secure a Global Talent Visa. With the aid of our client's impressive portfolio, we were able to put together a strong application for endorsement to Arts Council England, and later a visa application once endorsement had been secured.
Applicants endorsed under the 'Exceptional Promise' criteria can apply for settlement in the UK after 5 years of continuous residence, so long as they can evidence that they have earned money in the UK in the field in which they were endorsed.
We look forward to seeing what the future has in store for our client, and the invaluable contribution that they will make to Arts Community in the UK.
Get in Touch
With years of experience working in UK immigration and British nationality law, our advisors can help you understand the process and take the right steps to obtain your visa. Get in touch today.
Get Started