Children of British national refused entry clearance – Home Office overturned their decision before the Appeal Hearing!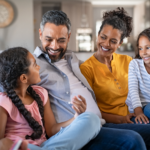 September 7, 2023
The clients were children of a British national who wished to relocate to the UK with the family. The client approached Muldoon Britton Immigration after the children were refused entry clearance. We were successful in overturning the refusal decision by the Home Office whilst their appeal was pending in the First Tier Tribunal (Immigration and Asylum Chamber). Our legal arguments and compiled bundle of evidence in support of the grant was the component that changed the Home Office decision which enabled the clients with their successful outcome!
Get in Touch
With years of experience working in UK immigration and British nationality law, our advisors can help you understand the process and take the right steps to obtain your visa. Get in touch today.
Get Started