Sam Broom - Marketing Manager
Sam is a seasoned marketing manager who recently joined Muldoon Britton in 2023. With over 15 years of experience in the marketing field, Sam has gained valuable expertise across various industries. Throughout his career, Sam has demonstrated a strong ability to develop and implement effective marketing strategies that drive business growth.
Learn More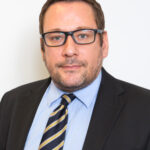 Get in Touch
With years of experience working in UK immigration and British nationality law, our advisors can help you understand the process and take the right steps to obtain your visa. Get in touch today.
Get Started