Keelin Claffey - Trainee Solicitor
Keelin is a trainee solicitor who joined Muldoon Britton in April 2017.Keelin holds multiple nationalities having been born and raised in Canada, and moved to the UK in 2014.
She completed the Graduate Diploma in Law programme at BPP University in 2016, having obtained a Bachelor of Arts (Honours) degree from Queen's University in Ontario, Canada. She has since completed the Legal Practice Course at the University of Law (Manchester campus) with distinction.
Learn More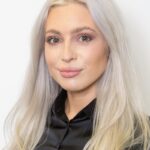 Get in Touch
With years of experience working in UK immigration and British nationality law, our advisors can help you understand the process and take the right steps to obtain your visa. Get in touch today.
Get Started