Kara Britton - Founder & Partner
Kara is an attorney/solicitor admitted to practice in England and Wales and the State of New York.
Kara acts predominantly for US nationals seeking visas and immigration clearance in the UK and is a specialist in litigation in these matters to include Judicial Review of Home Office decisions.
Kara is recognised by clients for being astute, approachable, and passionate about achieving cost effective results.
Learn More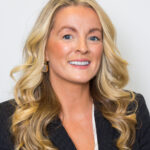 Get in Touch
With years of experience working in UK immigration and British nationality law, our advisors can help you understand the process and take the right steps to obtain your visa. Get in touch today.
Get Started