If you are a non-British/non-Irish National who wishes to join your spouse/partner in the United Kingdom, you can apply for a family settlement visa, provided you meet certain criteria as set out in Appendix FM of the Immigration Rules. These include:
You must either be: legally married; in a civil partnership that is recognised in the UK; living together as a couple for at least two full years prior to the date of application in a relationship akin to a marriage or civil partnership; or have pre-existing marriage or civil partnership plans in place in the UK if you are applying as a fiancé(e) or proposed civil partner.
English – you must either be a national of a majority English speaking country as identified by the Home Office, undertake an approved English language test, or apply for a certificate from Ecctis if you have a degree or other academic qualification that was taught or researched in English and is equivalent to a UK bachelor's degree or higher.
Finances – Your and/or sponsor must have a certain amount of savings and/or income to be able to support you and any dependents applying with you.
Genuine relationship test – You and your sponsor must be 18 years of age or older, and you must have met one another in person before applying for the visa. You must also plan on living together permanently in the UK.
Accommodation – you must be able to evidence that there is somewhere suitable for you to live in the UK.
Tuberculosis test results – you may need to take a tuberculosis test prior to applying for the visa, if you live or have lived in a listed country within the period of 6 months prior to the date of application.
You cannot apply for this visa from within the UK if your only permission to be in the UK is as a visitor. If you do make an application from within the UK and you are either a visitor, or an overstayer (you have overstayed your permitted leave) then your application will be considered on Human Rights grounds under certain provisions within Appendix FM of the Immigration Rules. If your application is approved on Human Rights grounds, you will be placed on the 10-year route to settlement, with a requirement to renew your visa every two and a half years. You can switch onto the 5-year route to settlement at any time if you meet all of the suitability and eligibility criteria. If you are already in the UK on another immigration route, you may be allowed to switch to a family settlement visa.
Holders of family settlement visas (with the exception of those will leave as a fiancé(e) or proposed civil partner) are permitted to work and study in the UK.
How long is the visa granted for?
If you apply for the visa from outside the UK, it is valid for 33 months. If you apply from within the UK, you will be granted leave for 30 months. You can apply for a 30-month extension prior to the expiration of your leave. If you have applied for leave as a fiancé(e) or proposed civil partner, then you will only be given 6 months' leave in the UK. You can apply to extend your leave in the UK once you are married or have entered into a civil partnership with your sponsor. The extension application should be made before your initial period of leave expires.
There is a prohibition on employment whilst you are in the UK as a fiancé(e) or proposed civil partner, and you may be billed for medical treatment so should have insurance in place before arriving in the UK.
Entry Clearance and Dependants
You can apply for a settlement visa if your sponsor is either a British or Irish Citizen, is settled in the UK (i.e. has indefinite leave to enter/remain, settled status under the EU Settlement Scheme ('EUSS'), or permanent residence under the EU Regulations), or they have been granted refugee status or humanitarian protection in the UK. You can also apply for a settlement visa if your sponsor has pre-settled status under the EUSS and your relationship began on or after 1 January 2021. If your sponsor has either settled or pre-settled status under the EUSS and your relationship began on or before 31 December 2020, you should consider applying for a family permit instead of the family settlement visa.
Children under 18 years of age are allowed to enter the country as your dependents, however, you should submit an application for them when you apply for your visa. Your sponsoring partner will be required to show an income for a certain amount and this level may vary depending on the number of dependent children requiring sponsorship. Children who are British Citizens and/or Irish Citizens do not need a visa to enter the UK and will not be counted when calculating the minimum income threshold. The same applies to children who have settled in the UK, meaning there is no time limit on how long they can reside in the UK.
For more information on our Spouse/Partner Visas, please get in contact where we would love to discuss how we could help you in your application.
Learn More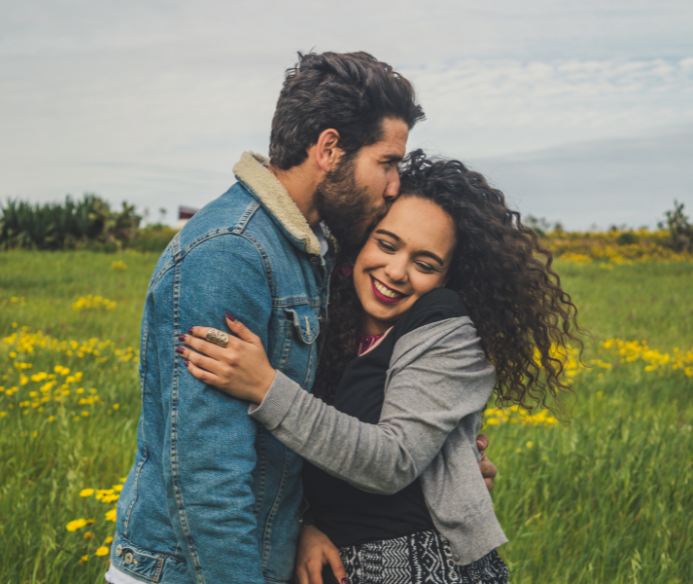 What happens if the relationship ends?
If your relationship comes to an end whilst you have limited permission to remain in or enter the UK, you will need to notify the Home Office, who will decide whether or not to curtail your visa. They will consider whether or not there are compassionate reasons as to why you should be allowed remain in the UK. If your partner passes away whilst you have limited leave to enter or remain in the UK or you are the victim of domestic violence, you may be eligible to apply for indefinite leave to remain.
Financial Requirement
A very important factor for most settlement visas is ensuring that you meet the financial requirement. Only the following sources of income can be counted toward the financial requirement for the purposes of an application for entry clearance:
income of the sponsor from specified employment or self-employment, which, in respect of a sponsor returning to the UK with the applicant, can include specified employment or self-employment overseas and in the UK (the sponsor must be able to evidence that they have a job offer in the UK, or if they are self-employed, evidence of prospective self-employment income in the UK);
specified pension income of the applicant and/or sponsor;
any specified maternity allowance or bereavement benefit received by the applicant or sponsor in the UK, or any specified payment relating to service in HM Forces received by the applicant or sponsor;
other specified income of the applicant and sponsor (this refers to non-employment income such as rental income or income from dividends and shares); and
specified savings of £16,000 of the applicant and/or sponsor in addition to savings of an amount equivalent to 2.5 times the amount which is the difference between the gross annual income from the sources listed above, and the total amount required.
Where the applicant is applying for limited leave to remain or indefinite leave to remain from within the UK, then they can rely on their own employment/self-employment income to satisfy the financial requirement.
If you have dependent children who also require a visa to live in the UK, then the annual income you must receive is greater. Below is a table of the financial requirement needed to be met:
| | |
| --- | --- |
| Family Member | How much you need to earn per year before tax |
| Your spouse/partner only | £18,600 |
| Your spouse/partner and 1 child | £22,400 |
| Each additional child | £2,400 |
Adequate Maintenance
If the sponsor is in receipt of any of the following benefits or allowances in the UK, the applicant may be able to meet the financial requirement at that application stage by providing evidence of "adequate maintenance" rather than meeting an income threshold:
Carer's Allowance
Disability Living Allowance
Severe Disablement Allowance
Industrial Injuries Disablement Benefit
Attendance Allowance
Personal Independence Payment
Armed Forces Independence Payment, or Guaranteed Income Payment under the Armed Forces Compensation Scheme
Constant Attendance Allowance, Mobility Supplement, or War Disablement Pension under the War Pensions Scheme
Police Injury Pension
Case studies:
Combining income
The applicant is applying for a partner settlement visa on the basis of their marriage to a British Citizen and has no dependent children. The applicant's partner works in the UK. He has been employed for over 7 months and receives a gross annual income of £15,000. They receive non-employment income from a rental property which they have owned for 9 years, and receive a gross income of £800 per month from rental property income, therefore the financial requirement is met. The applicant and partner's total annual income is therefore £24,600 so, by using a combination of different incomes the financial requirement of £18,600 can be met.
Cash Savings derived from the proceeds of sale of a dwelling property
The applicant is applying for a partner settlement visa on the basis of their civil partnership with a British Citizen. The applicant and her partner have recently sold their house and have £72,000 in cash savings in their joint bank account.
In order to satisfy the 6 months' criteria for cash savings the applicant must provide documents to confirm that the property was owned at the beginning of the 6 months prior to the date of application by the applicant, their partner, or both jointly.
Therefore, the applicant will have to provide the following documents:
Proof of ownership of the property confirming when the property was purchased;
Documentation evidencing that the funds deposited as cash savings are the net proceeds of the sale, once any mortgage or loan secured on the property (or relevant share of the property) has been repaid and once any taxes and professional fees associated with the sale have been paid.
Combining cash savings with income
If you need to combine your income with cash savings to meet the financial requirement, you would be required to have savings in the amount of 2.5 times your annual shortfall plus £16,000. For example, if your sponsor is employed at the date of application and earns £15,000 per annum you would need savings of at least £25,000 to meet the financial requirement as their annual shortfall is £3,600 x 2.5 = £9,000 + £16,000 = £25,000 if there are no dependent children applying with you. If you do not receive any permissible income whatsoever, then you would be required to show that you have at least £62,500 in savings to meet the financial requirement as your annual shortfall is £18,600 x 2.5 = £46,500 + £16,000 = £62,500.
Application Process
The process for submitting an UK visa application can be quite simple considering everything is done correctly.
Difficulty arises when considering which UK visa applies to you as there are different types of visas you can apply for. Some people tend to submit the wrong visa application because they are not aware of what visa to apply for therefore leading to a refusal. At Muldoon Britton, we offer a consultation with the client, discuss the different options they have, and then advise them on what visa is best for them.
For a UK Visa there are 5 vital steps included in all applications:
Step 1: We will send you a questionnaire and supporting documents checklist for you to complete and return to us.
Step 2: Complete the correct online application form. Once this is complete we will send you a draft to review before we submit this.
Step 3: Once the online application has been submitted we will call you to book your biometric appointment at a place, date and time convenient for you.
Step 4: Prepare the supporting documents bundle for your application.
Step 5: Submit your application and bundle of documents to the relevant visa centre.
Get in Touch
With years of experience working in UK immigration and British nationality law, our advisors can help you understand the process and take the right steps to obtain your visa. Get in touch today.
Get Started